The original "What's your Grand Casino story?" campaign.
When Grand Casino Mille Lacs and Hinckley was looking for a new campaign to differentiate itself from its competitors they sought an approach that would ring true for two casinos in central Minnesota. Rather than over promising the glitz and glamour of Las Vegas like its competitors were doing, we focused on th
e real e
xperiences of real people who visited the properties. This campaign has since evolved, but it proved to be a big hit with their customer base and remains at the core of the current Grand Casino marketing efforts more than ten years later.
Note:  I was both art director and writer on this campaign.
Promotional TV
One piece of a casino's marketing puzzle is the main monthly promotion, usually supported with a TV spot. The turnaround time on these can be rather tight, but one can still make some fun spots that feel right at home among the bigger budget commercials that took months to make.
Here are a few examples of the spots I helped bring to life.
Fortune Bay Resort Casino
The northern Minnesota casino wanted a campaign that highlighted the resort aspect of the property and show off all the additional activities and local flavor to be found on the Iron Range. This is some of the work that we pitched.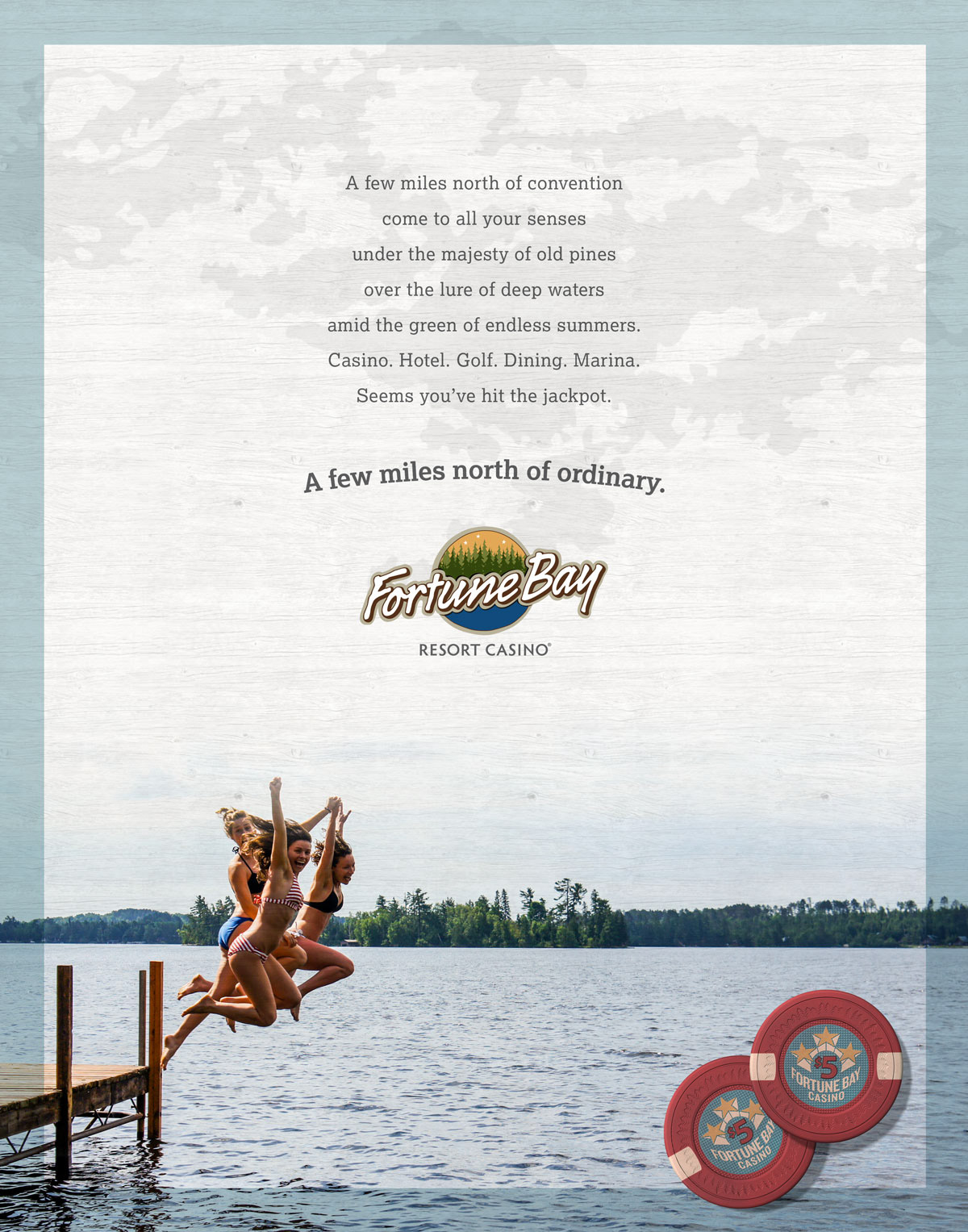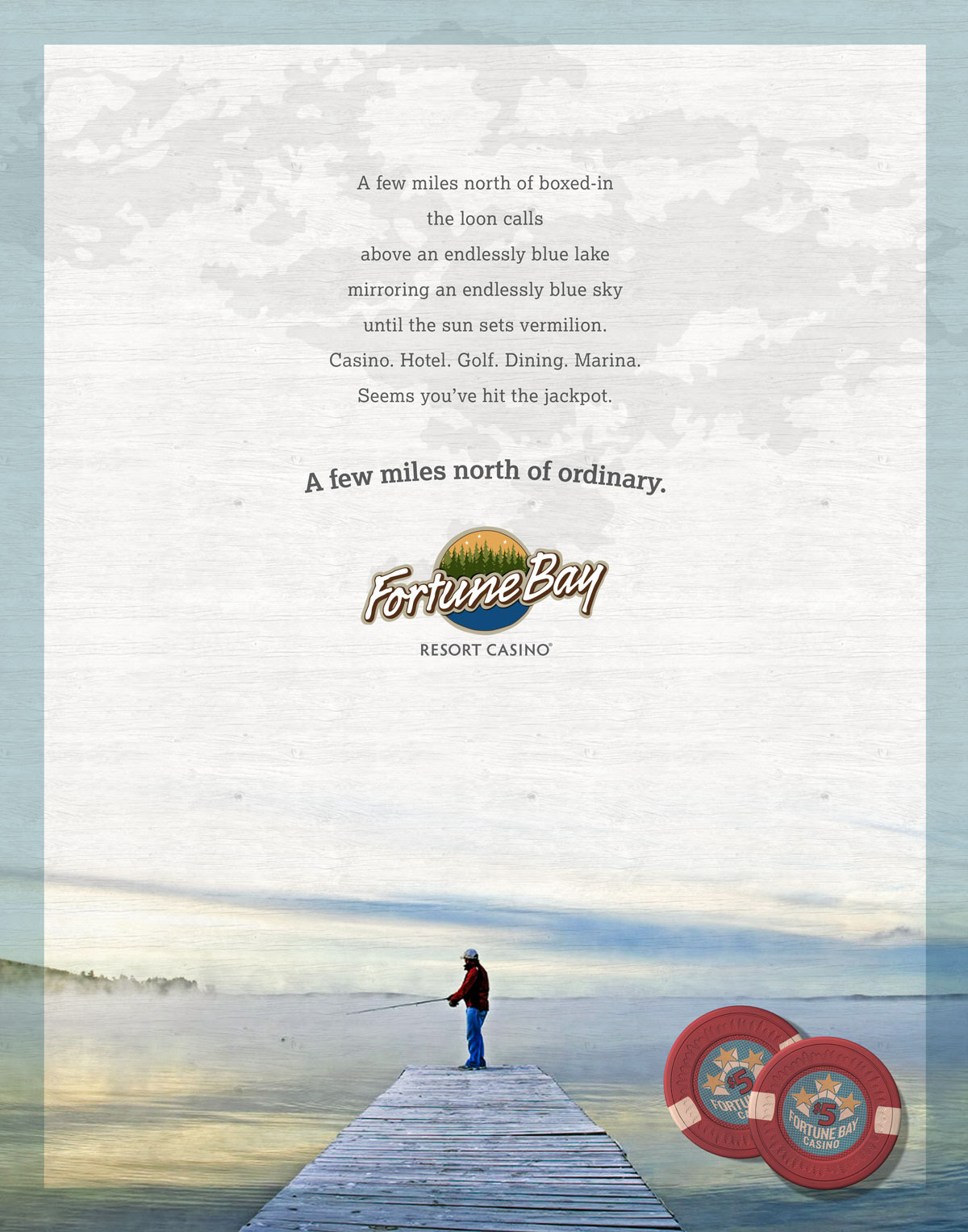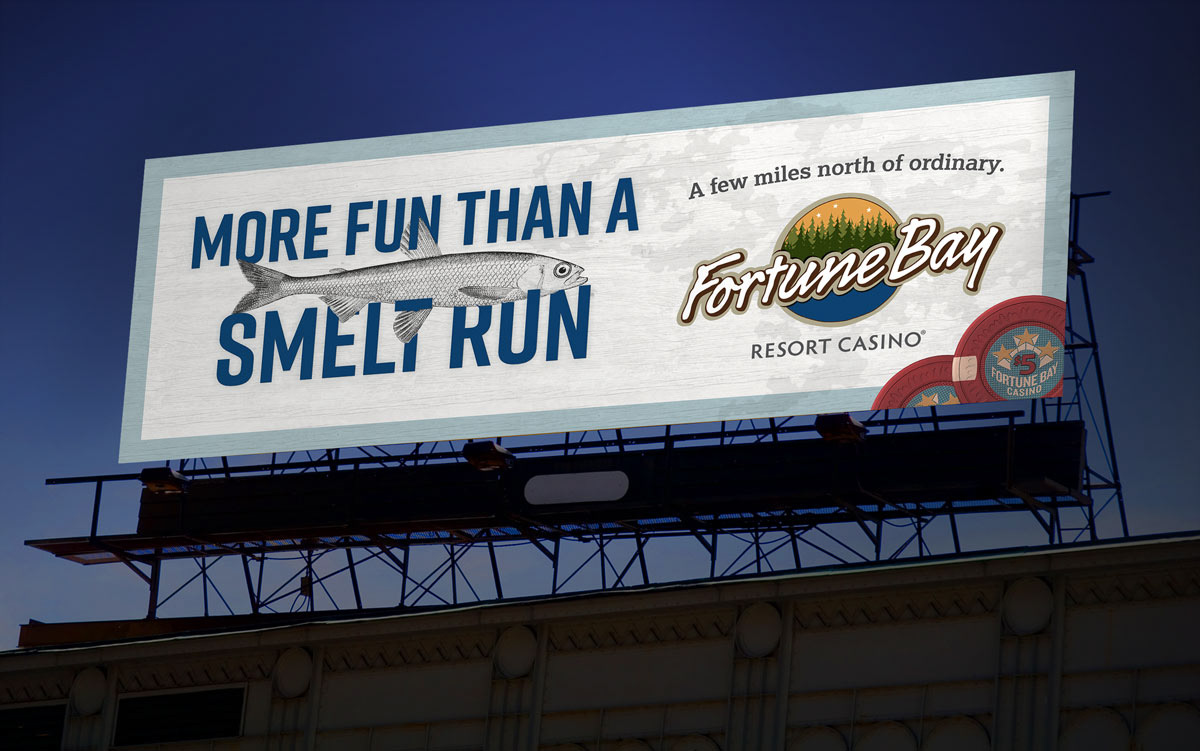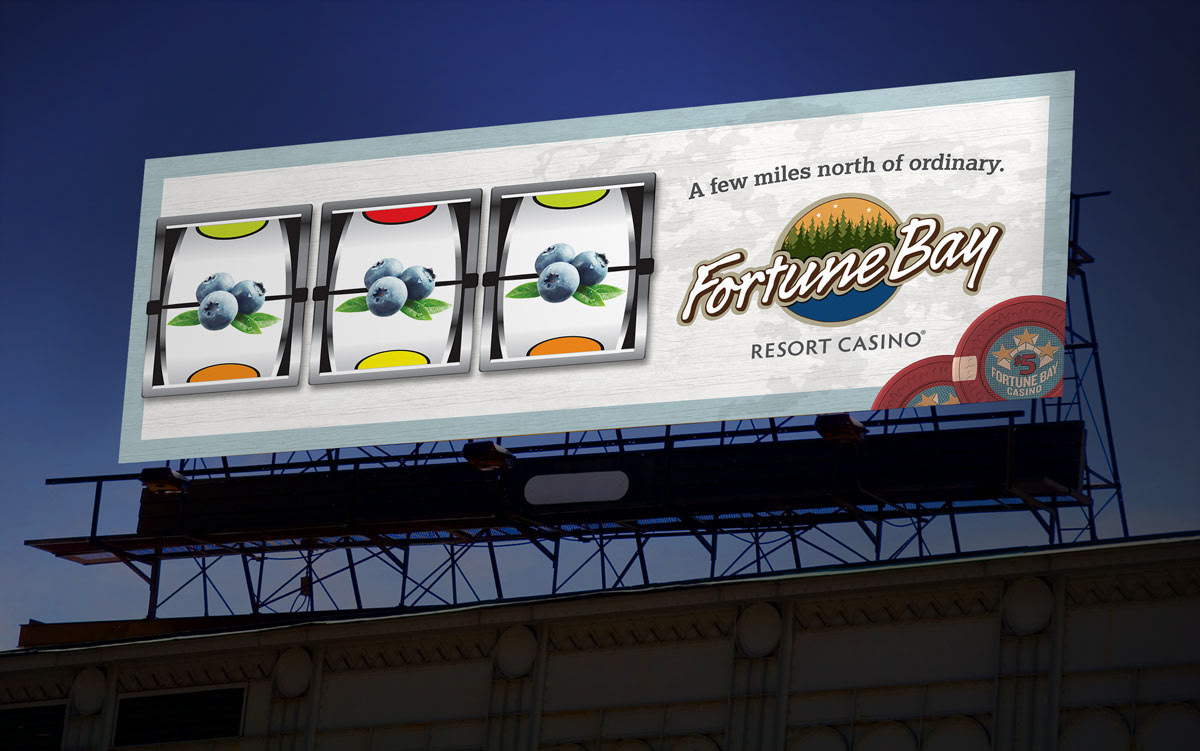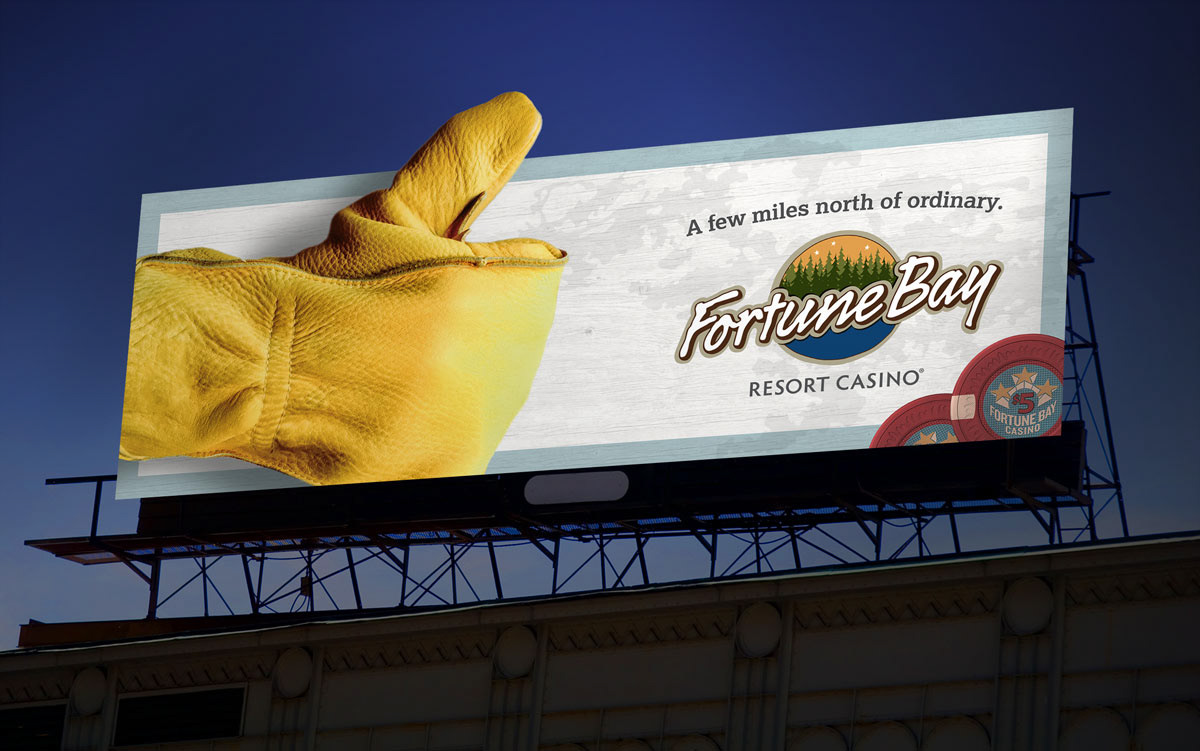 Campaign work and Supporting Collateral
Working with a casino client means supporting their brand, or rebrand, across a full spectrum of communication channels—from direct mail to social media, billboards to banner ads. Here's a small sampling of that work I had a hand in creating.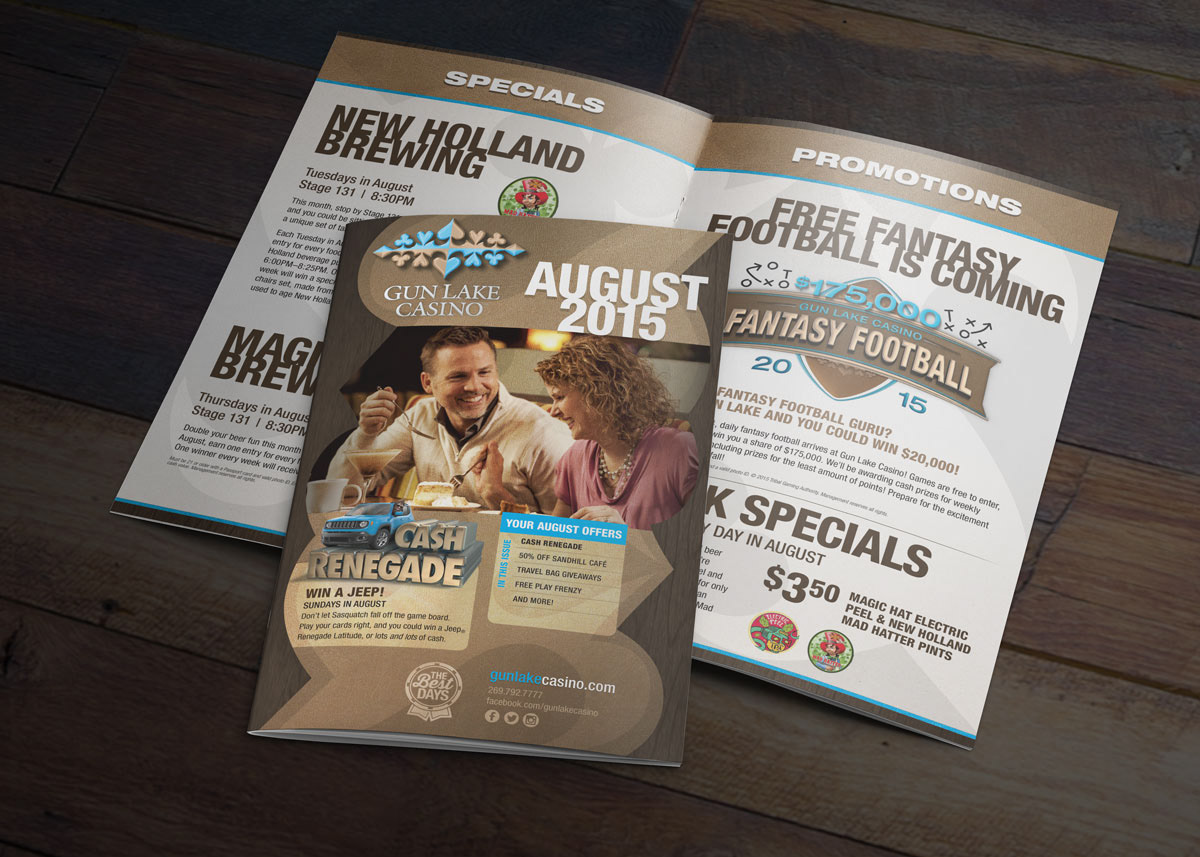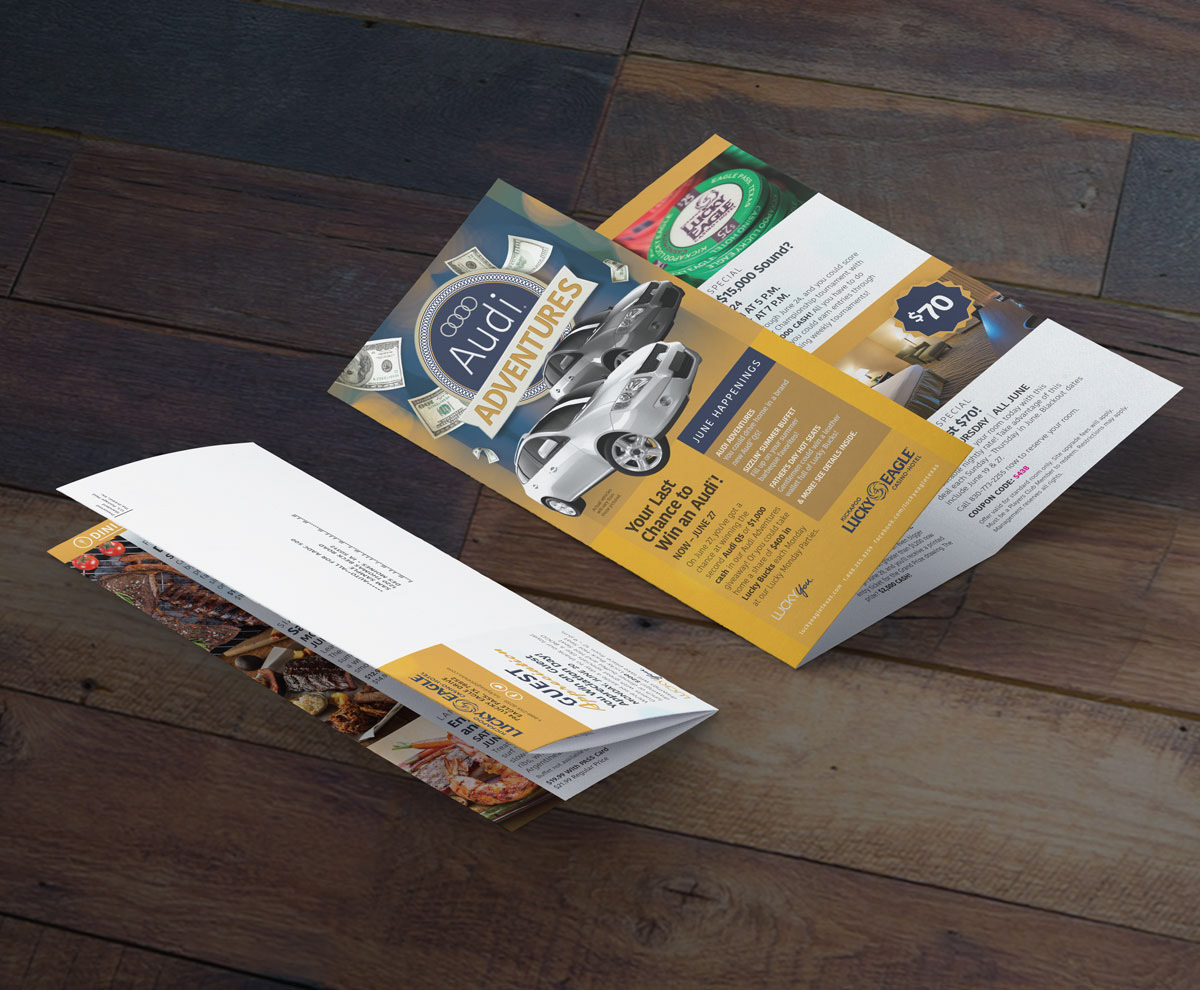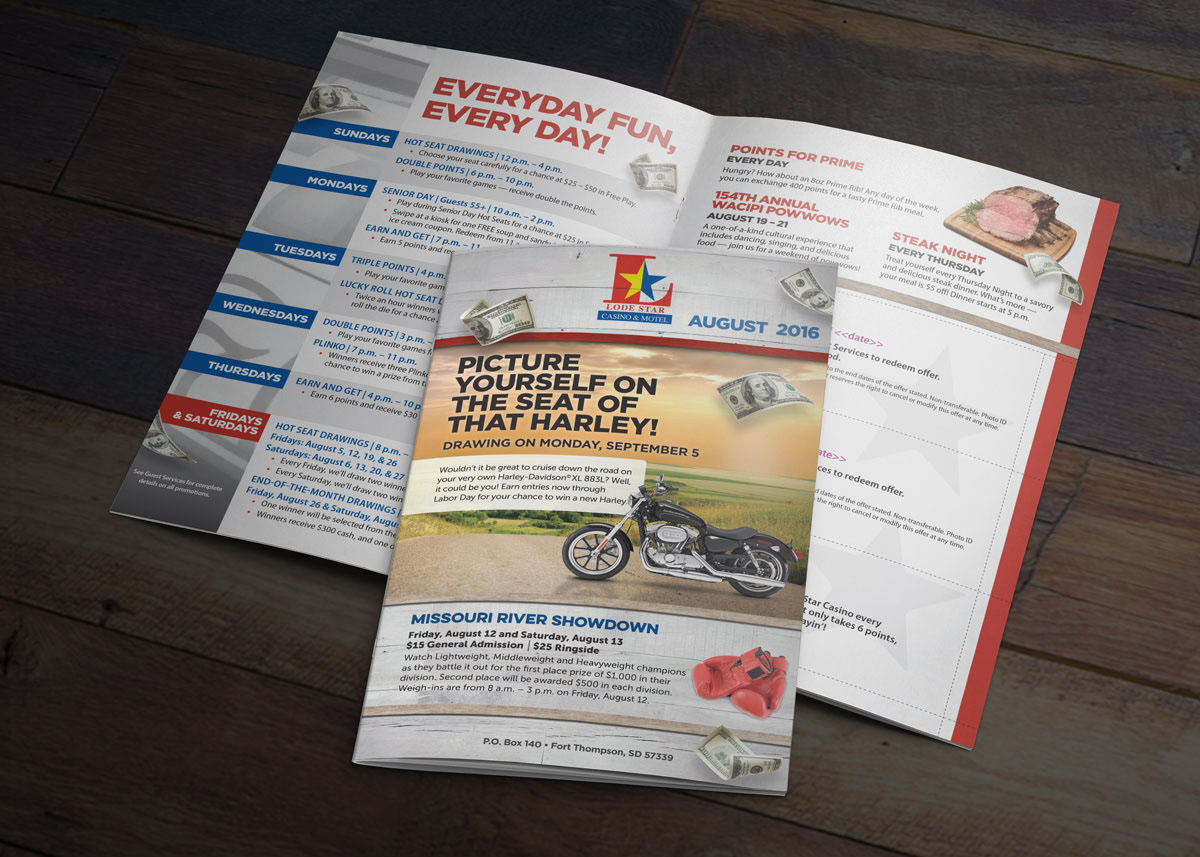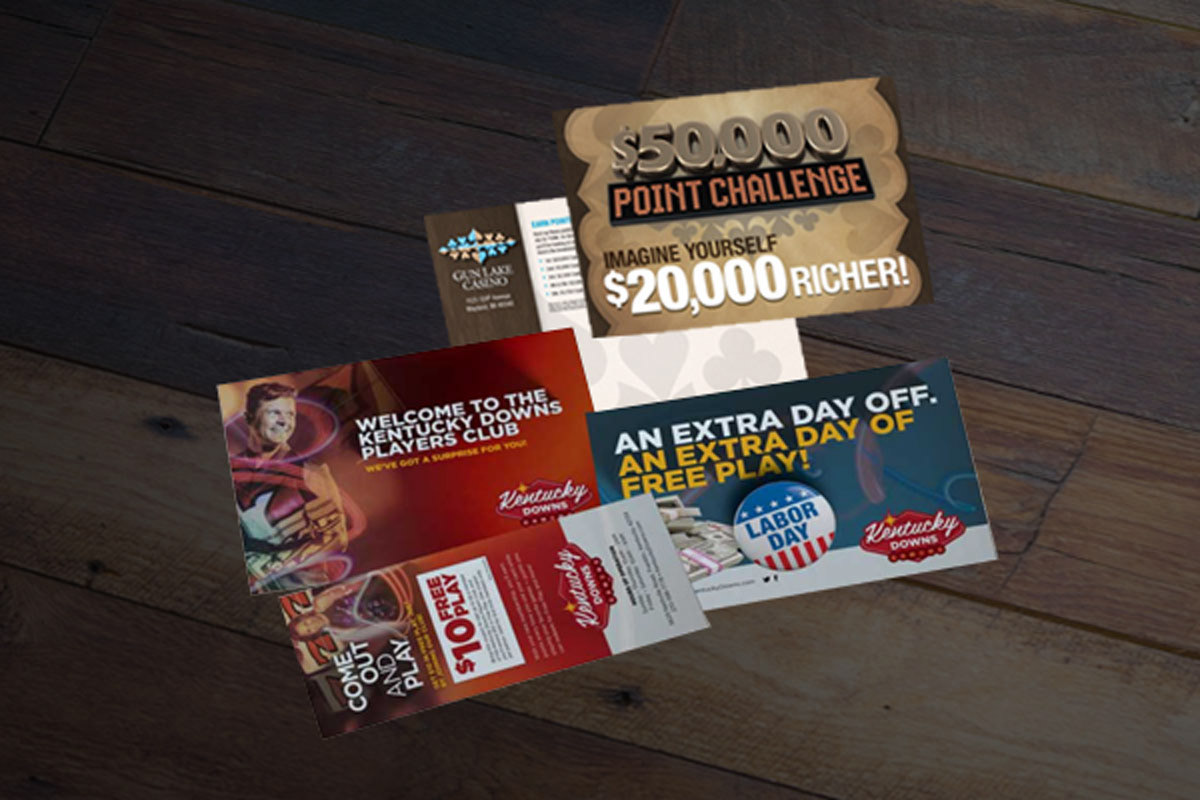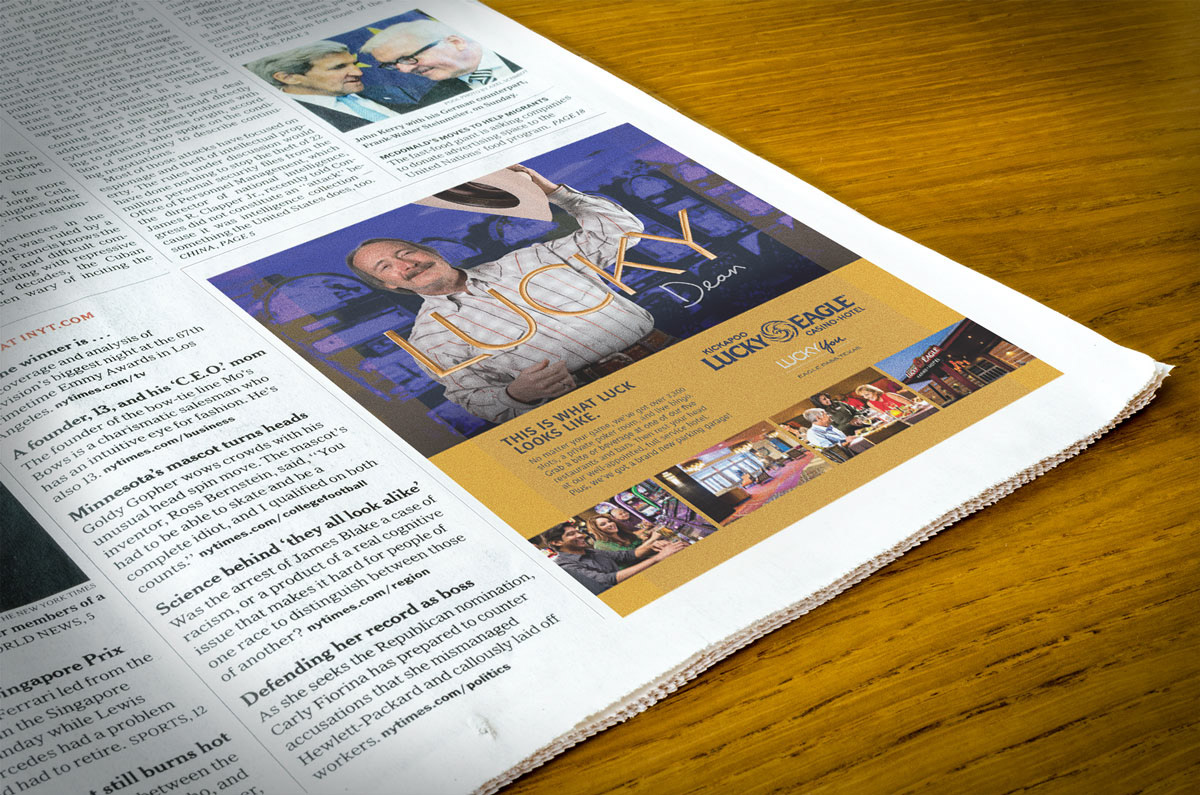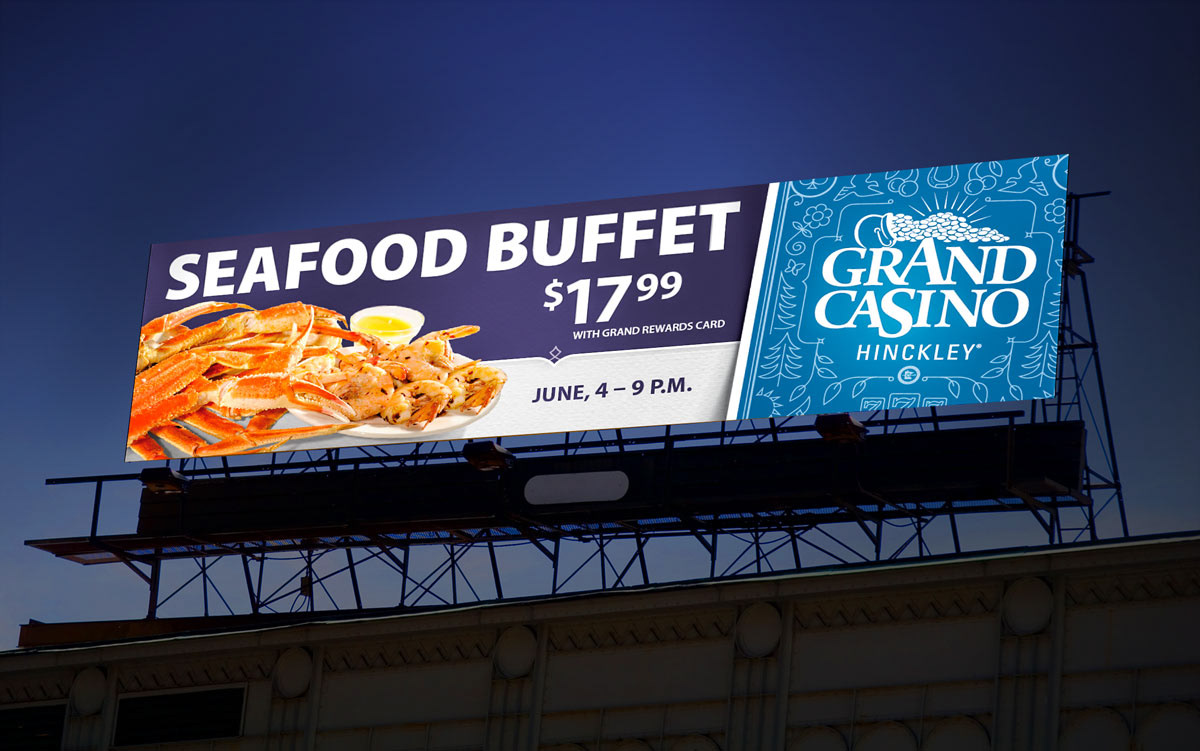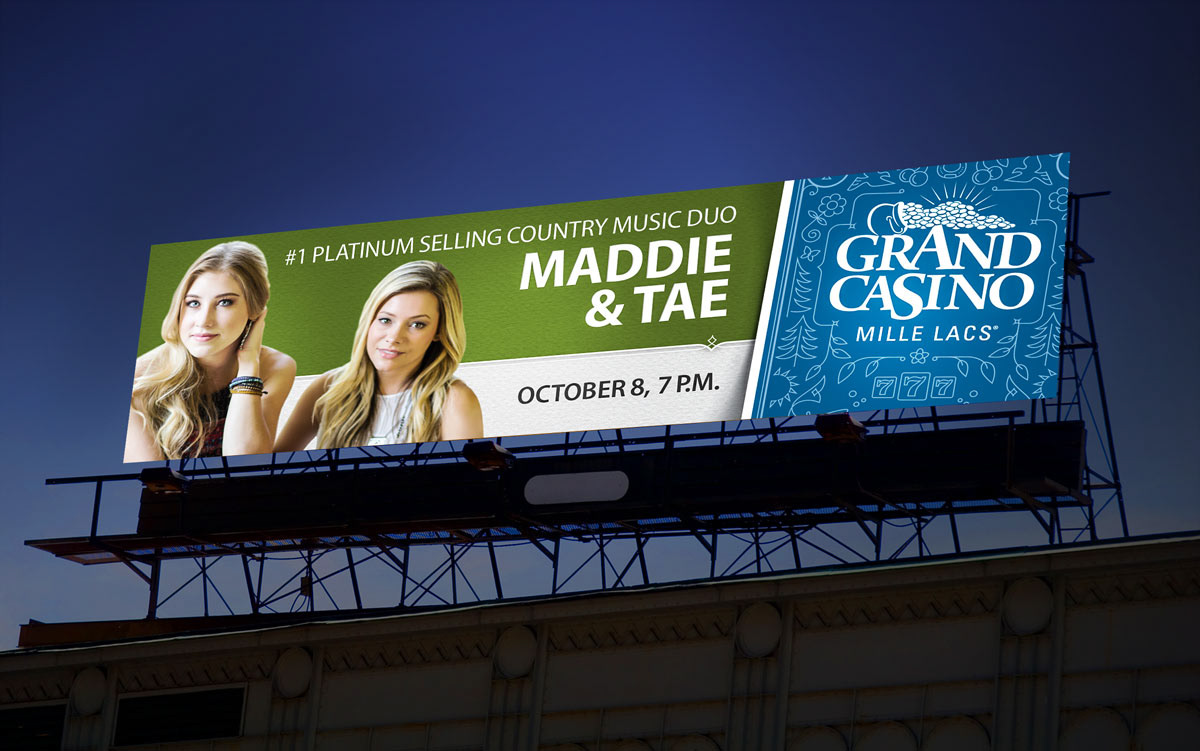 3D Logos
One casino client liked to have 3D logos created for all their monthly promotions. They were some of my favorite projects and really made the promotions pop.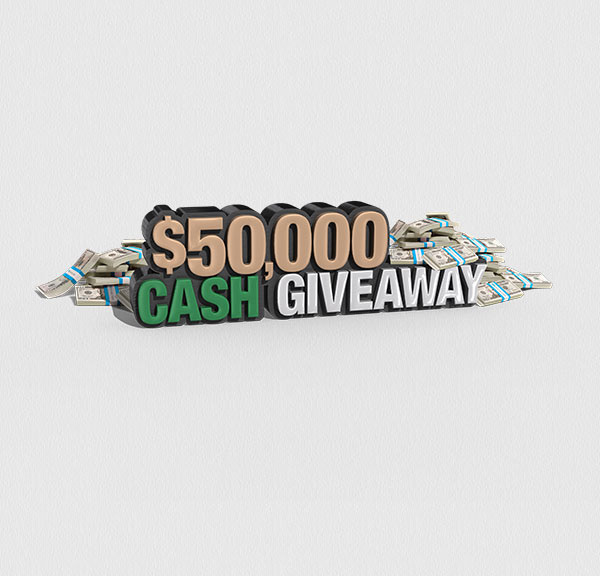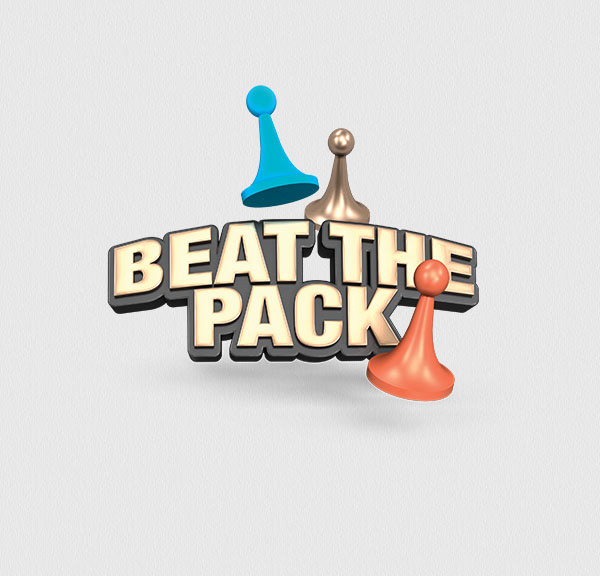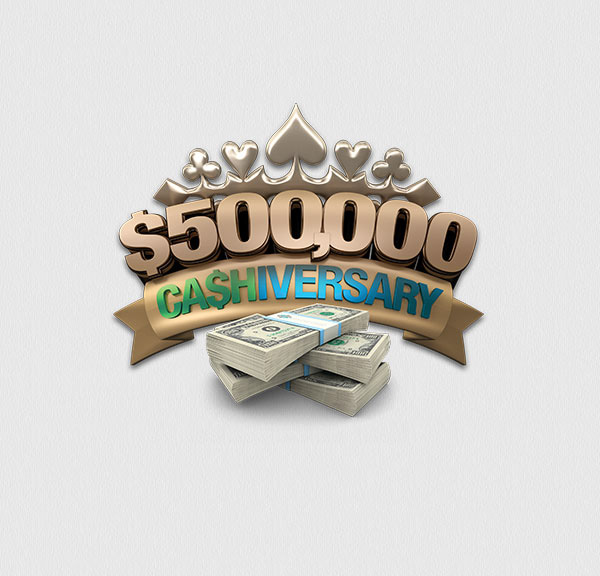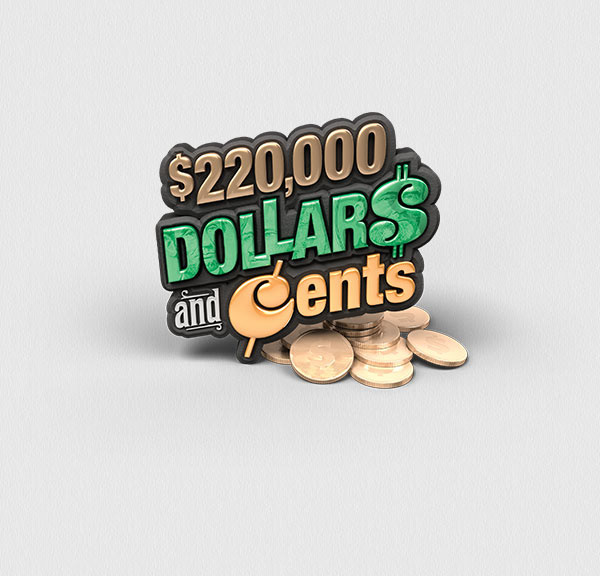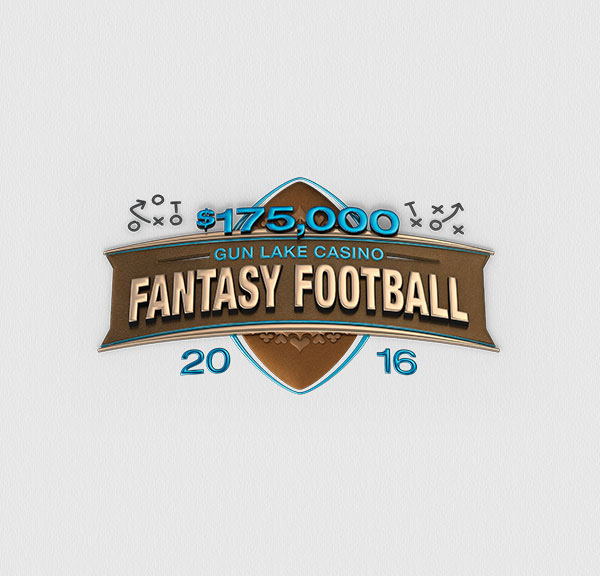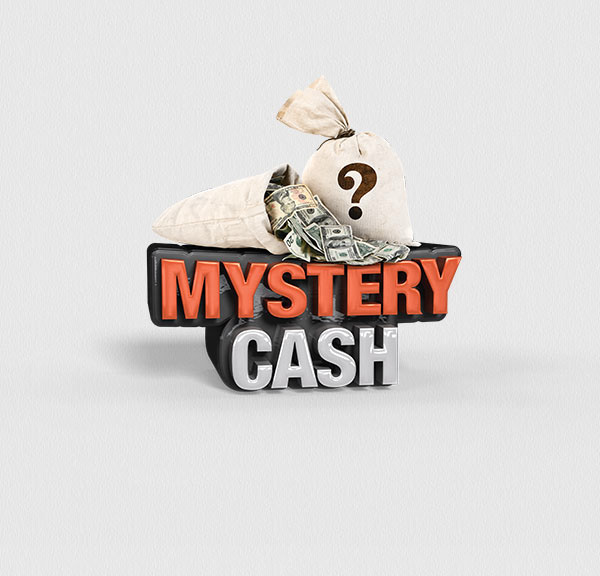 Thanks for looking this far!